Peak week! Mother Nature threw a big old polar vortex shaped wrench into the works, which meant rearranging some plans and more time on the trainer than initially planned.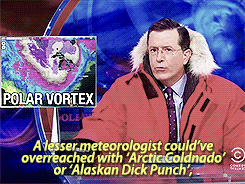 Monday
: rest
Tuesday:
2000m swim; 10k lunch run
Wednesday:
TR - Berryessa (1 hour)
Thursday:
1800m swim; TR - Phoenix (1:30)
Friday:
8k run; TR - Round Bald (2 hours)
Saturday:
TR - Alleghany (3:15); 2200m swim
Sunday:
19k long run
I had a bunch of stuff written about this week in my head, but no so much with the actually writing any of it down. Crap. Let's throw out some pictures and see if that jogs my memory at all.
Club shirts arrived! Representing at early morning swim.
Company on a lunch run! Love it. Thanks Christina!
I had to move things around because my husband I went to the Taste of Burlington launch party on Tuesday night, where we stuffed our faces with yummy samples from local restaurants. It was fabulous!
Sorry, Trainerroad, but this was more fun.
Wednesday we got this:
But I liked fake winter! Bring back fake winter!
Fortunately I was on the trainer that night. Doing VO2 max intervals, hooray. HAHAHA. There's very little hooray with VO2 max except when they end.
Before: this will be fun! After: THAT WASN'T FUN AT ALL.
Friday the weather turned to cold, but not too cold, so I bundled up and got in a lunch run. Still remember what the appropriate clothing is for -12. Yay me!
The original plan had been to run 30k on Saturday morning with the girls and other assorted cool people, but then this bullshit happened and we all collectively noped the hell out of that idea:
So I did the more sensible thing and spent over three hours on the trainer. My idea of what's sensible maaaaaaaay be slightly out of whack. Although I did skip the planned brick run, because I just could not with the idea of putting on All the Clothes while sweaty and tired from the trainer ride to venture into the arctic.
I still wanted to do a long run, though, so Sunday I waited until after lunch, when the temps were a little better, and got in a pretty decent 19k. It was kind of funny, I spent a lot of the run thinking about how last winter we would have considered a cold clear day with minimal wind to be pretty awesome. We ran through so much terrible shit! This winter has basically been the exact opposite, and now a little cold just seems like way too much to deal with.
Only picture I could manage to take before the cold killed my phone.
Am I the only one who consistently forgets to take off her watch post- run and then finds herself trapped inside her shirt? Please tell me I'm not the only one...
So, it was a good week, overall. A little light on the run mileage but what can you do when the weather doesn't cooperate? And I'll get another shot at that 30k this week! Overall, I kind of can't believe how good I feel coming out of it - the trainer rides put a pretty hefty dose of training stress on my legs, but I'm not feeling the tiredness I expected at all. And the run on Sunday could easily have been much longer. But I was running solo and just didn't have it in me mentally to slog through any more than that.
The current plan for the week:
Monday: 2100m swim (already done! yay holiday swim times!)
Tuesday: EZ lunch run; TR Haku (1 hour)
Wednesday: rest day:
Thursday: swim; TR Glassy (80 minutes)
Friday: EZ lunch run; TR Seneca Rocks (75 minutes)
Saturday: longass run
Sunday: TR Cumberland (75 minutes) + brick run; swim
Recovery week on the bike, easy running while getting the weekly mileage back up, and the usual for swim. Fingers crossed the weather cooperates this week!